Yes. There are several built-in filters to help you manage your reviews.
You can sort dining surveys by:
Comments: Surveys that include a member comment
Rating only: Surveys that provide ratings, but no member comment
Time frame: Surveys from the last 30, 60, or 90 days
Response status: Surveys based on whether you have or have not replied
Location: If you have multiple locations, surveys based on location
Ratings: You have the option of sorting by rating level (1–5) for each of the following criteria: overall experience, food, service, cleanliness, and value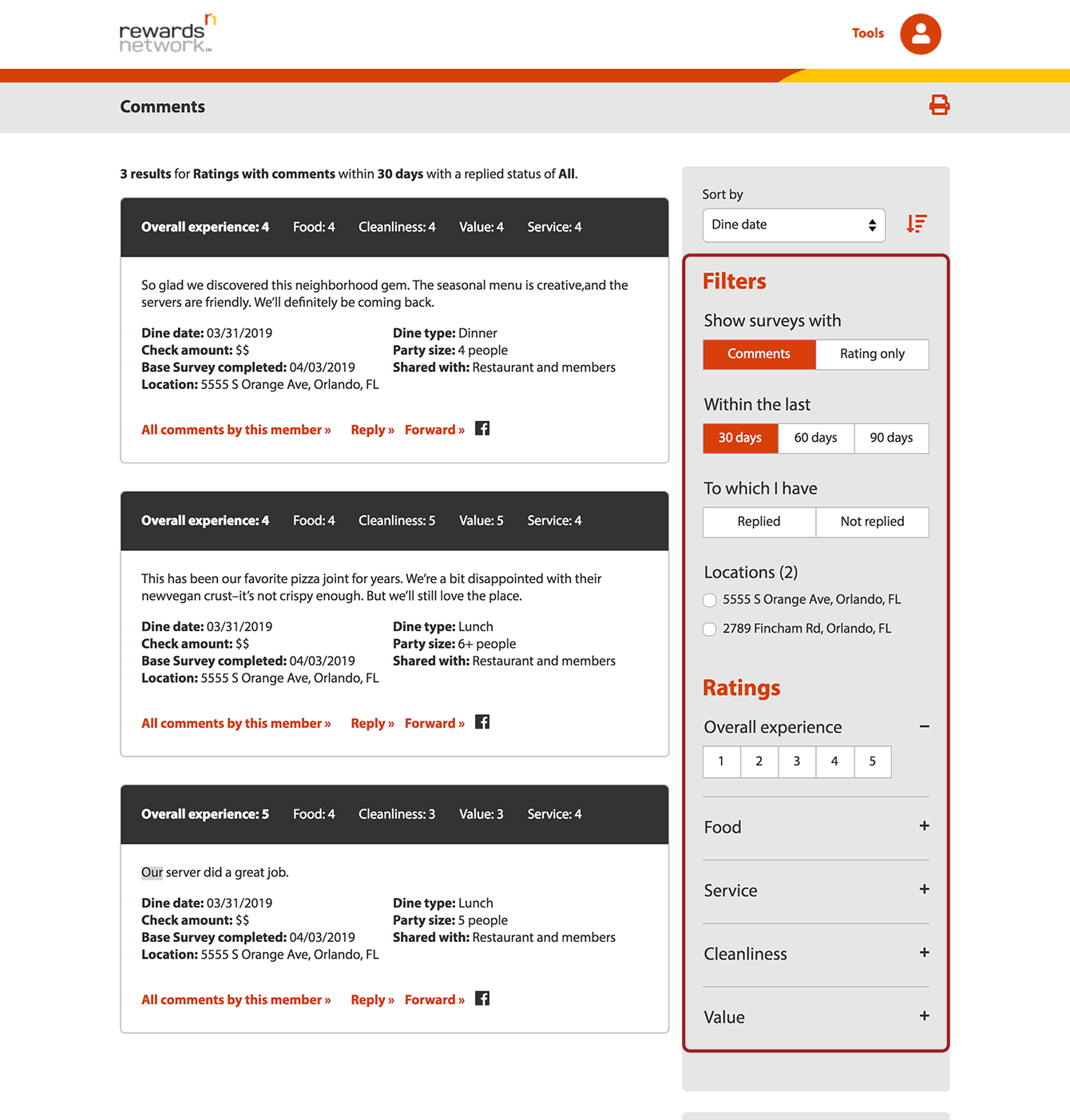 You can expand or collapse filters by clicking the + or – icon next to the title.
Filters you have applied are tracked above the actual results. In order to remove an applied filter, click the individual X or Clear all.