When a member leaves a comment after dining at your establishment, you will receive an email notification. If you receive more than five comments in a single day, your notification will only show the first five. Once you've logged in to My Rewards Network, you can view every comment received in a given day.
You can instantly reply to the member from the email by clicking the Respond now button located after each comment.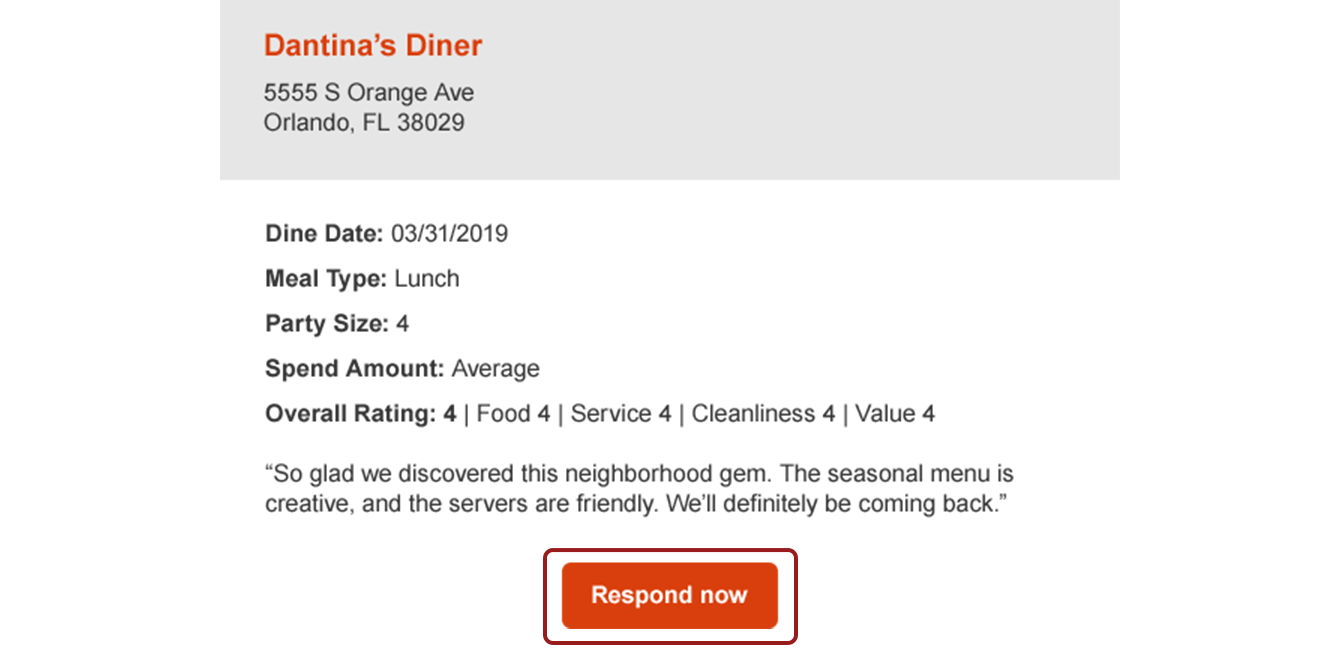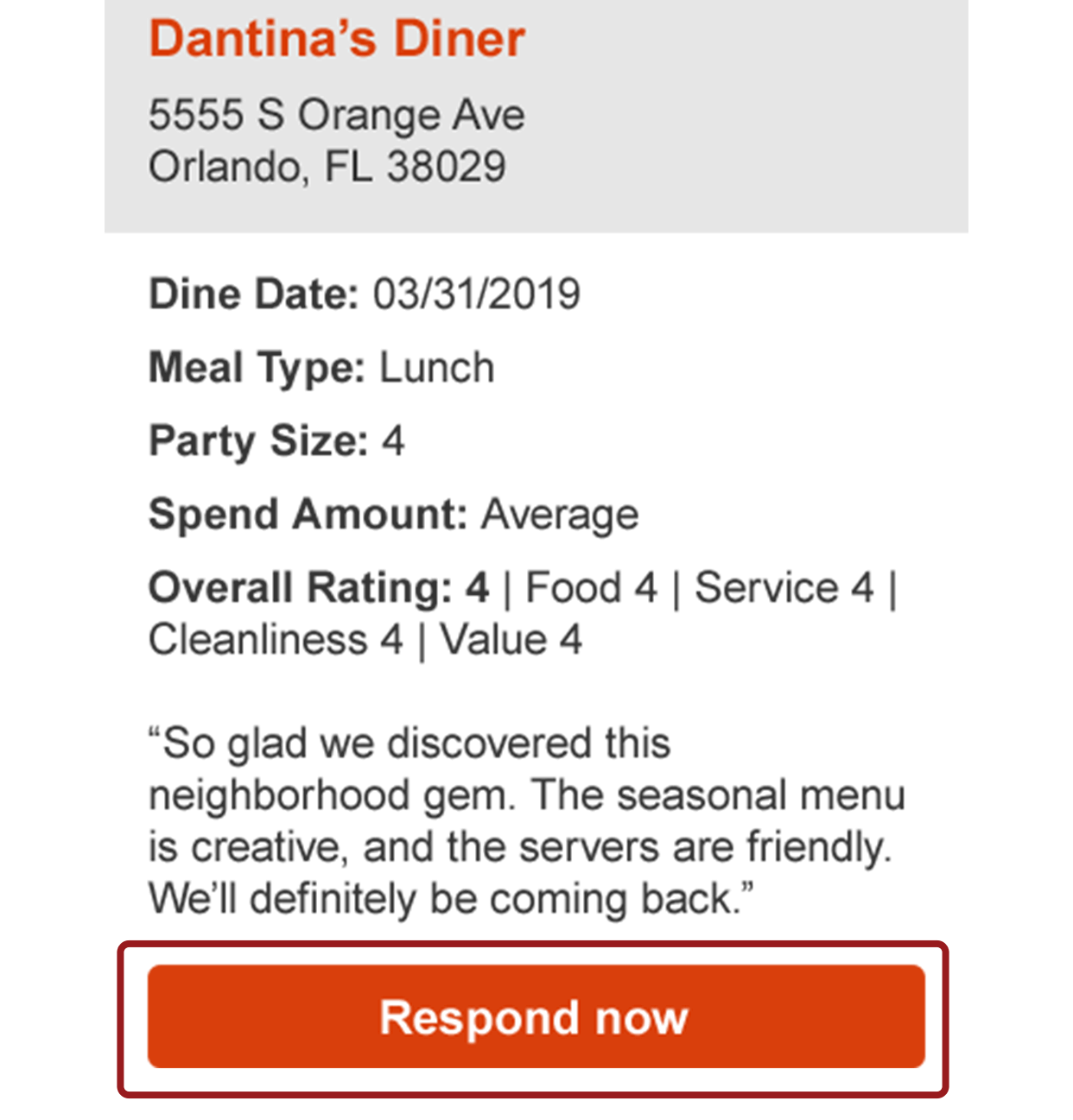 You will be directed to the comment within My Rewards Network, or to the login page if you are not currently logged in.